full service support commercial beer brewery equipment for 5bbl, 7bbl,
10bbl beer brewing
1. Equipments Components
Equipments Request

Components

1. Milling System

Malt Miller

2. Mashing System

Mash/Lauter Tun

Boiling/whirlpool kettle

hot water tank

Heat Exchanger

Wort Pump equipped with VFD

Spraying device (Optional)

Other accessories are available:

1. Ornamental Pipe;2.Mashing Pipeline;

3. Yeast Feeder; 4. Venturi Tube; 5. Butterfly Valve DN38; 6. Butterfly Valve DN32; 7. Soft Pipe; 8. Dregs Rake;

9. Sugar Measuring Cylinder; 10. Saccharimeter;

3. Fermenting System

Fermentation Tank with coolling jacket

Other accessories are available: 1. L-Pipe; 2. Butterfly Valve; 3. Pressure Gage: electric connecting or mechanical pressure release valve; 4. Solenoid Valve;

5. Vacuum Valve; 6. Cooling Pipe; 7. Thermal Insulation Pipe; 8. sample valve 1.5"; 9. hops port 4"; 10. PVRV

4. Cooling System

Ice Water Tank

chiller

Centrifugal Pump

Evaporator

Ice Water Pump

Relative Pipes and Valves

5. CIP System

Alkali Tank

Sterilization Tank

Pump and Valve

6. Filter System

Kieselguhr Filter

Membrane Filter

Filtered Beer Tanks

7. Packing System

Fresh Keg Packing Machine

Pop Can Packing Machine

Glass Bottle Packing Machine

capper machine

pasteurization system

8. Controlling System

Mashing Control Panel

Fermenting Control Panel

Refrigerating Control Panel
2. Production Pictures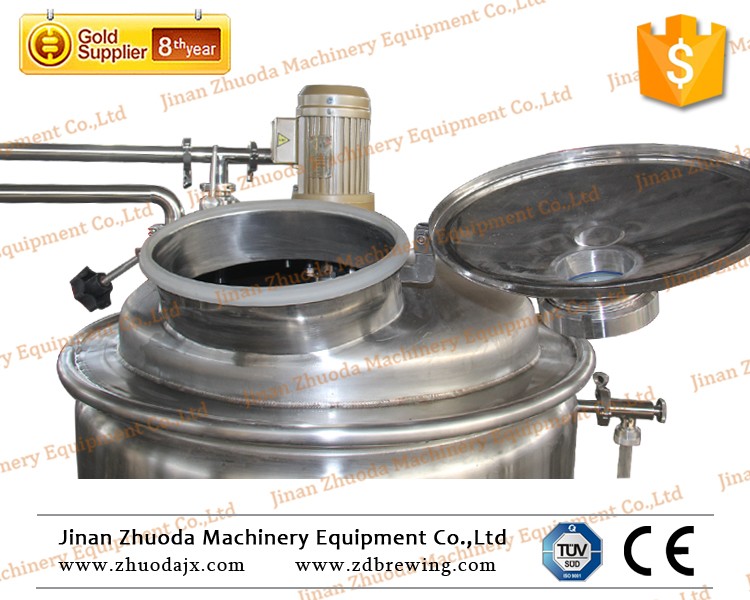 3. Pictures of visitors
4. Pics for packing and shipping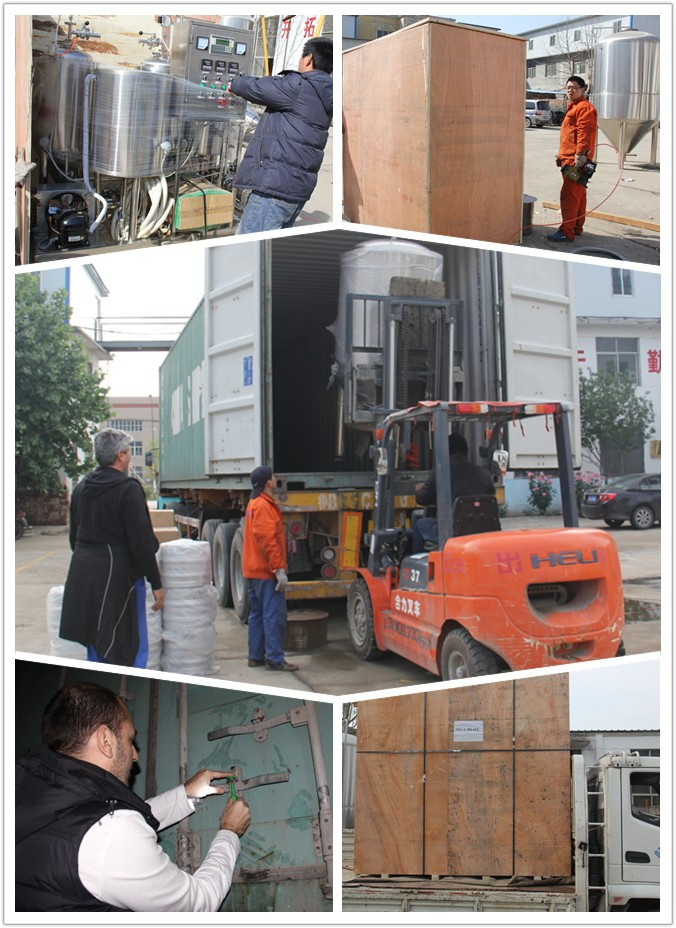 Certification: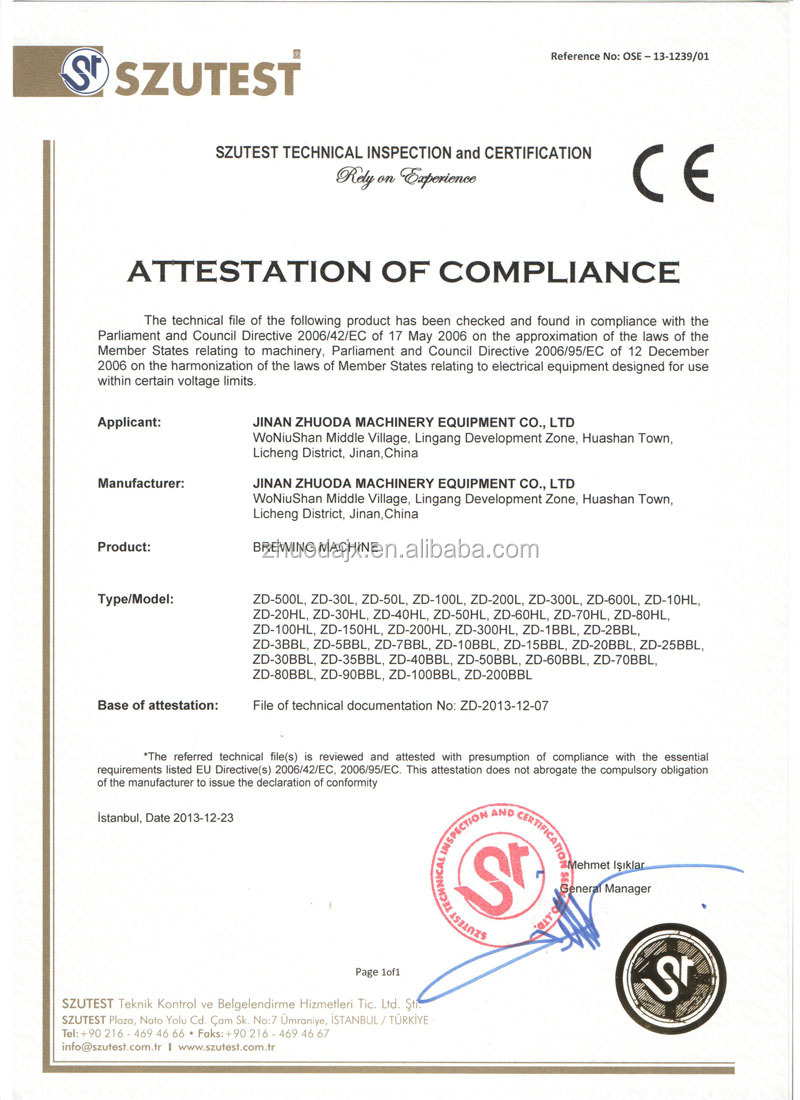 FAQ
1. Can your brewing equipment make both lager and ale?
A: Yes, our beer brewing equipment can make both lager and ale.
2. How to achieve temperature control?
A: The PLC or digital dispalyer could control the temperature by connecting with the PT 100 sensor. The brewing tanks with rock wool to keep warm, the fermenters and bright beer tank with PU as cooling jacket to keep cool.
3. Is it possible to supply installation in our country?
A: Yes, we could supply our clients over sea service and direct the installation and brewing.