Product Description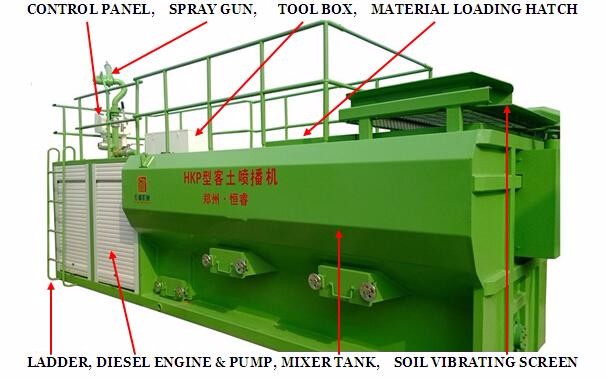 We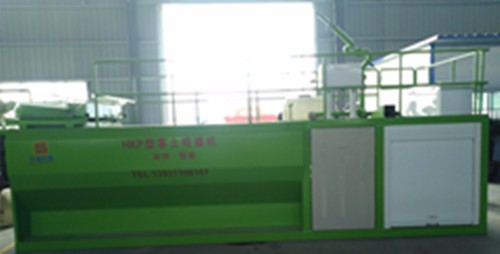 Weight: 4800kg
Engine: Dongfanghong Turbocharged Intercooler Diesel Engine
Tank size: Max
Working
Material Type: All types of Hydroseeding Mulch----No Restrictions
Slurry Pump: Flow 60m3/h
Outlet Pressure 2.2MPa
Agitation: Mechanical Agitation
Max Solid Content: 80%
Max Granular Solids: 20mm
Spraying Area /Tank:
Spraying Time /Tank:
Nozzles: Two circles caliber __30__mm, __35__ mm, one fan caliber35 ___mm
Dimension (L*W*H): 6100*2000*2400
Max Range: 42m
Extended range: 125m (with pipe)
Standard Included Parts and Equipment : three nozzles, diesel engine,
FEATURES AND ADVANTAGES
1. Large working volume. The max 3113.4 gallons (8000L) can be chosen. What's more, you can modify the size to fit your needs.
2. Exclusive engine. It is the main part that Hengrui HKP series hydroseeser different from others. The outlet pressure can achieve 2.2MPa (the max outlet pressure of other manufacturers are just 1.6MPa). It has strong power and high efficiency even can delivery slurry.
3. Fast mixing jet agitation system. The machine mixer uses double mixing mode of vane mechanical agitation and cycling efflux agitation, to ensure that in the whole hydroseeding process, the slurry is in completely suspension and homogeneous state.
4. Patented technology. Our products have applied for nine patents for inventions, utility models of a patent.
5. Factory direct sales----Cheapest Price. Our company is a manufacturer direct marketing, and we have hadexporting right, our products has already export to Singapore, South Africa, The Philippines, Germany and so on.
6. High solid content. The max solid content of HKP series can achieve 80%. Be able to transfer high-solids content of the media, such as slurry.