Summers will always be summers, a time for having fun. You could decide to visit an amusement park, probably go swimming at the beach, try new foods, or go for a picnic. All these are fancy ideas. What is fancier is that you can achieve all these dreams on your bucket list at once and probably much more. Cycling. Rather than drive to the beach, how about cycling there. A cool breeze on your face, enjoying the scenes at first hand, and you do not pay for it! The weather may be a little hot on the skin, but how about cycling through mountains on roads canopied with deciduous trees in the cool evening of summer. Let us discuss a few tips on how to make your summer fancy with cycling in hot weather.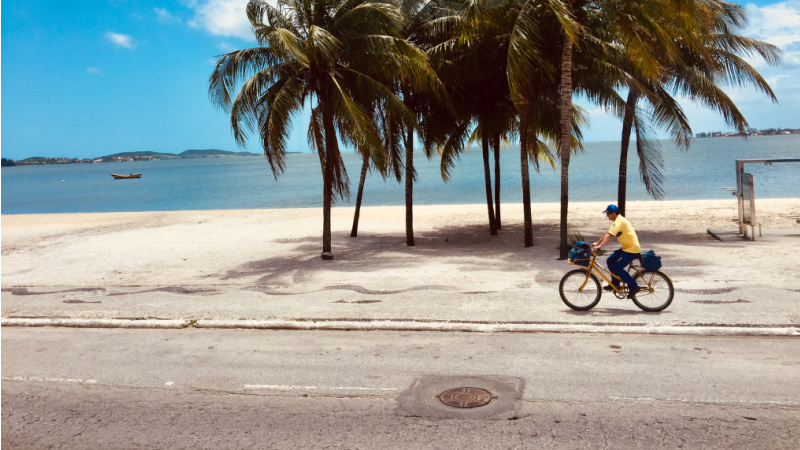 Summer Cycles
Cycling in summer may not be very temperature-pleasant, and you may have to employ a few tricks to beat the hot weather. The first thing you need to do is to freeze a bottle of water and place it at the center of your cycling backpack, surrounded by other water bottles. You should freeze this bottle a day before the ride. Placing it at the center of the bag keeps it cold for long hours and cools your back as it melts. Leave early when the sun has not hit yet.
When the frozen water melts, drink it or pour it on your head. Nothing relieves like an icy drink on a summer cycles ride. In a summer ride, water serves more than a drink. Pour it on your clothes and keep them wet for a greater cooling effect. Take several stops and rests on a shade if you feel hot. There is no need to over-stress your body in the heat. Ensure your backpack is not too heavy; it will wear you down. Instead of carrying packed lunch, stop at a food outlet. You reduce your luggage and eat fresh food.
Summer Riding
Before the journey, you need to plan a good route for your trip. Choose a route with less traffic. A good route has food outlets at considerable intervals, has bike lanes, has shades close to the road, and has beautiful scenes. Take time to select a route with the best combination of these factors. If possible, find a partner for the ride or join a riding convoy. The ride becomes more fun with friends along, and you might not tire or get bored faster.
The experience aims to generate fun, so there is no shame in taking as many breaks as you see fit. A few minutes on the shade can do wonders in reviving the psyche. Wear protective gear such as a helmet, gloves, knee caps, riding shoes, riding suit, and wind glasses. Summer riding glasses keep dust from your eyes and should have a UV filter to regulate the amount of light going into your eyes. If you don't have a riding suit, a T-shirt and shorts will do the trick.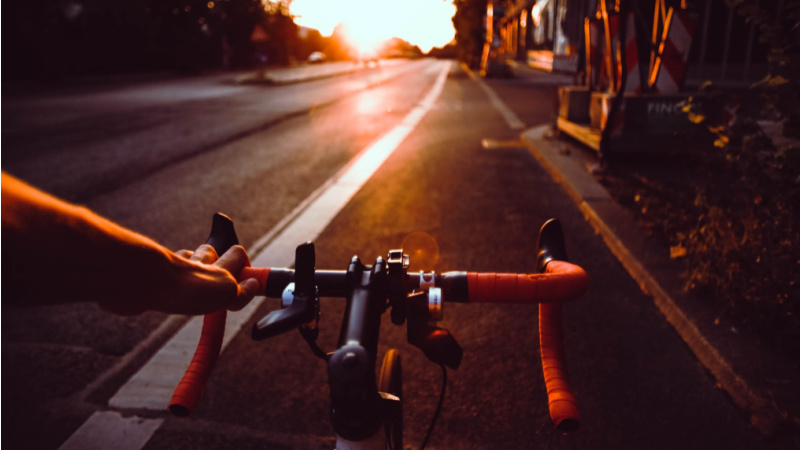 Summer Bicycles
The kind of bicycle you choose determines the quality of your riding experience. The nature of the terrain of your route determines the bike to use. We can, however, come up with desirable features for a good summer bicycles. It should be light to avoid wearing you down in the hot weather. A carbon fiber bike comes to mind. It should also have a water bottle holder from which you can access water without having to stop. Make sure the bicycle is well serviced and oiled to lower friction between the moving parts. Keep the tire pressure relatively low if you plan to visit rough terrain and high if it's a highway trip.
Hot Weather Cycling Clothing
There are a few other trips for hot weather riding. Ride against the wind. The breeze lowers your temperature. You could also carry ice wrapped in a nylon cloth in your backpack. Hold the ice over your head, hands, or back to cool off. Choose your hot weather cycling clothing to incorporate a full-length front zip and a lightweight base layer to evaporate sweat. Wear sunscreen or chamois cream to avoid sunburns to your forehead, knee, hands, and the back of your neck. These parts are more exposed to sun rays. Keep an eye on the road for melted patches of tar in summers which can be slippery.
Riding in summer can be a fancy experience. All you need to do is plan properly. Select a nice route, bring water, take several breaks, wear proper gear and employ protective clothing and creams. As summer riding convoy with your friends could be just what you need for this summer.