What is a mountain terrain bike?
Mountain Terrain Bike (MTB) is a bicycle that is specifically designed for mountain and rough terrain biking. It is one of the most popular types of bicycles among young people and cyclists.
Mountain bikes (MTB) tend to have a reinforced frame and a miniclip shaft that is higher than the ground and higher than in other types of bikes. This feature increases the bike's passage. What is more, MTB bikes have a straight or slightly curved wide steering wheel and reliable brakes. Most MTB bikes are equipped with a front suspension fork, while others also have a rear suspension. As a standard, the wheels are 26″ in size, the tires are wide and have a rough tread, which makes it easier to maneuver in rough terrain. At the moment, MTB bikes with 29" and 27.5" wheel size have become more popular than ever before. MTB bikes often have a high gear ratio (21-33) and are equipped with a front and rear derailleur, which allows a cyclist to choose the optimal gear for different terrain. A modern Cross Country (XC) bike can weigh from 8 to 12 kg.
MTB bike price
The price of a high-quality bicycle is determined not only by its technical characteristics but also by various details, specific solutions or even inventions that influence comfort, quality, and safety. A bike made with higher-end components will not be at the same price as another cheap bike on the market, although they will look similar visually. And here I do not mention the so-called "supermarket" bikes, which may not even meet the technical standards or even the safety requirements.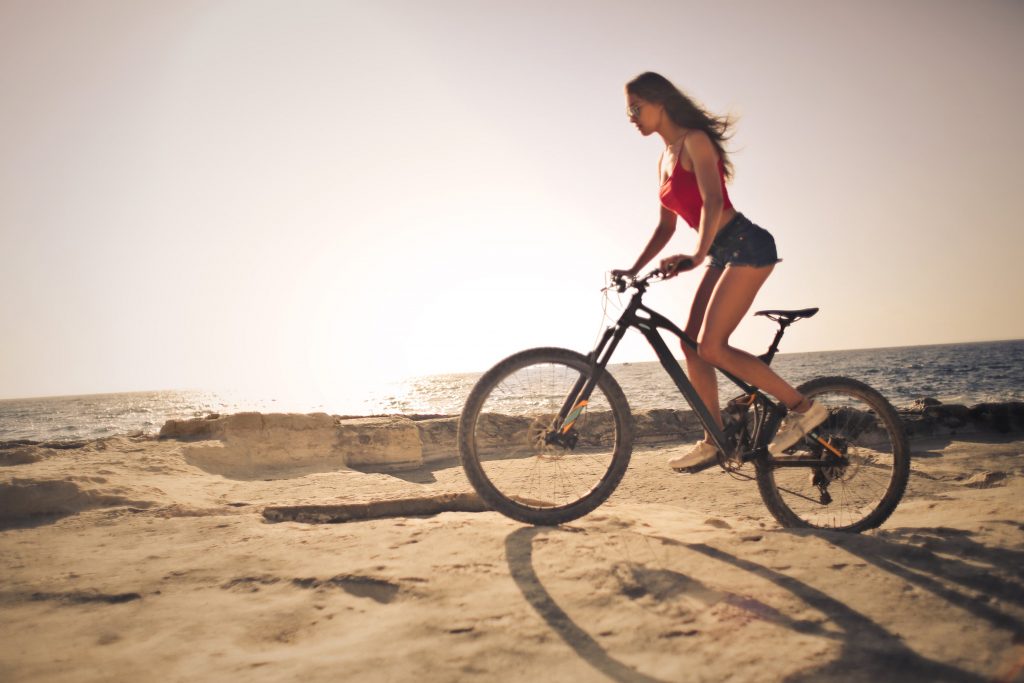 MTB bikes are divided into:
Mountain bike without shock fork (rigid);
Rigid rear suspension mountain bike (hardtail);
Full suspension mountain bike (full suspension).
Advantages
Designed to overcome difficult-to-navigate areas;
Good grip on the road, which makes it easy to maneuver in rough terrain;
The best choice for sports and competition in carved areas;
This bike type is suitable for young people who want to ride aggressively and athletically.
Disadvantages
The seat on the bike is sporty – the body will be leaning forward and there is a heavy load on hands;
It will be uncomfortable to go on long tourist trips because your hands and back will get tired faster;
Rough and wide tires produce extra sound and greater resistance when dropping.