What are dirt bikes and what are they used for? If you have been asking yourself these questions, you are in the right place. We are going to highlight everything you need to know about dirt bikes. We will also answer another question that keeps popping whenever dirt bike topics come up: What is the difference between dirt bikes and other types of bikes.
What Are Dirt Bikes?
A dirt bike is a motorcycle specifically designed for riding off-road. This means they are meant for use on rough terrains such as dirt roads or tracks. What is the difference between dirt bikes and other types of bikes? Here are the differences.
Dirt bikes are lighter than regular motorcycles. This increases their maneuverability and control on rough terrains.
Dirt bikes have longer suspension systems, which helps them withstand different stresses.
Off-road bikes have larger diameter wheels, which helps them climb over bumps easily and quickly. The wheels are also narrower than those of other motorcycles. This enables them to dig into terrain and ease their mobility.
Unlike other types of bikes, dirt bikes tend to keep their weight more at the front. This ensures the rider's weight does not interfere with the back wheel, which, in turn, allows for easy, quick passage through tough terrain.
Now that you know what dirt bikes are and the difference between them and other types of bikes, let us look at the popular dirt bike types you will find on the market. Here they are.
Motocross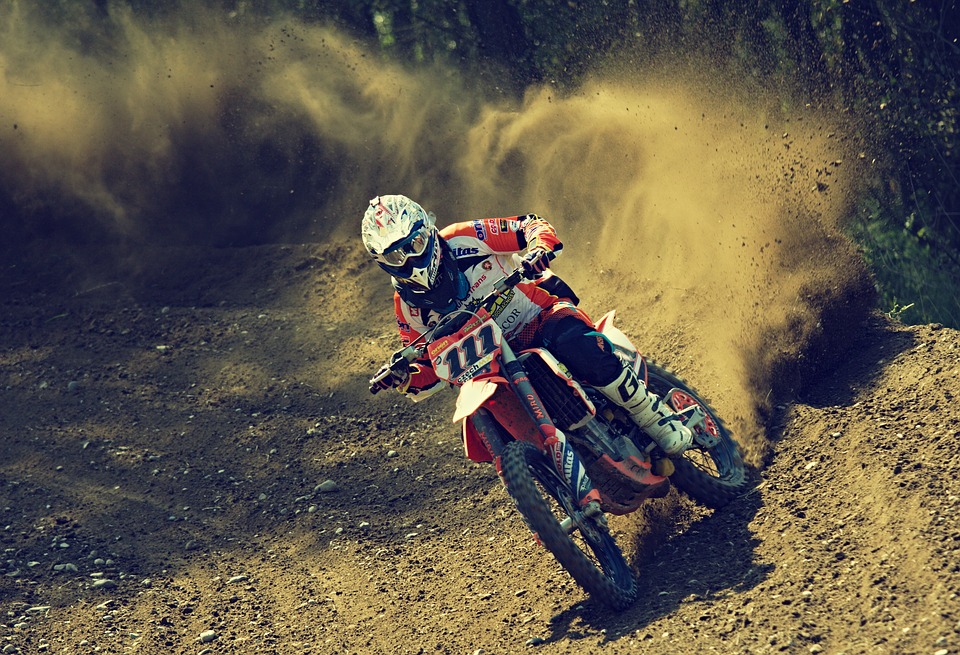 These bikes are meant for competition only. They come without lights, kickstands, mirrors, electric starters, or speedometers. Why? Well, this helps make them lightweight, which ease their mobility. They also come with single-cylinder engines and long-travel suspension and that are designed to handle jumps and fast speed.
Trail Bikes
Trail bikes are not designed for high-speed competitions like motocross dirt bikes. They have an engine and suspensions that can handle long rides through difficult terrain. They have large tires and a plastic framing, which helps make them light-weight. The bikes are comfortable to ride because their foot begs are placed in a more natural position than most dirt bikes. Their handlebars are also located in a higher position, which makes it easy to do precise tricks.
Enduro
These bikes look very similar to motocross bikes but are designed for a different purpose. They are usually used for high-speed races that combine street racing with off-road racing. Unlike motocross bikes, Enduro bikes feature have headlights, mirrors, silencers, and signals.
Dual-Sport
Like Enduro bikes, dual-sport bikes have headlights, turn signals, mirrors and more. This makes them street legal. Dual-sport bikes can handle any type of terrain. You can ride them over dirt, asphalt surfaces, you name it. They are light-weight and use single-cylinder engines.
If you are new to dirt bike riding, we hope the information we have share above answers all the questions you had. We hope the info will help you choose the best dirt bike and the best bike kit for you.