It can be fascinating to ride in the cold, and when you have the best bikes for your adventure, you will be safe and get to enjoy yourself. Winter bikes and weather cycling are a unique type of bike that has been built for the cold weather and harsh conditions outdoors during the cold season. Check out about cycling in hot weather.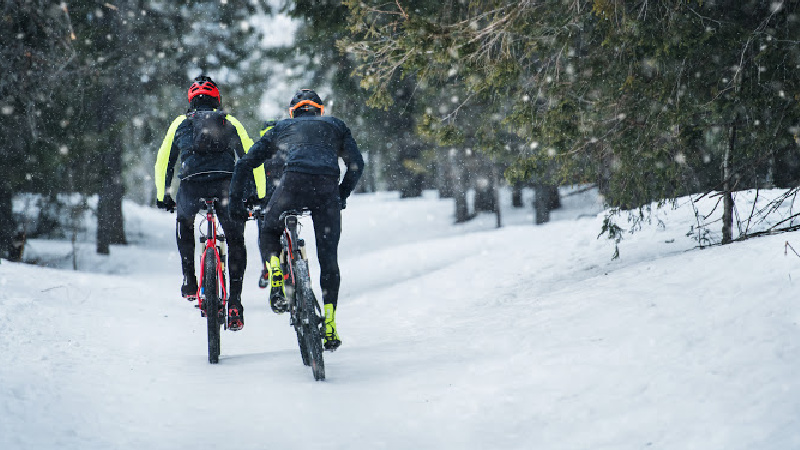 Weather Cycling
Cycling in the cold weather requires that you are fully prepared for the conditions that are outside. With the proper gear, you will be able to venture further outdoors and stay safe from the cold weather.
For instance, dressing up appropriately will ensure that you are never too cold or too sweaty when riding your bike. Ensure that you have the right gear when biking during the winter, and remember to stay warm, dry, and safe.
The right kind of lights on your bike, for instance, will ensure that you can easily be seen from far off. You will also see the road ahead of you, and visibility will not be a problem.
When you can illuminate the road ahead of you, you will be able to venture outdoors for longer. Even when the light conditions are not as good.
You should also wear clothes that will encourage proper breathing and prevent body heat from escaping. The clothes you wear should also be capable of fitting you comfortably without restricting your movement.
Winter Bikes
Good winter bikes are designed to deal with rain and snow, counter the ice, and give you comfortable riding in wet conditions. Winter bikes feature:
– winter tires
– mudguards or fenders
– disc brakes for wet conditions
Some of the best winter bikes include:
Kinesis RTD: The frameset is ideal for off-road performance, rolls well on the road, and is versatile for all kinds of conditions. If you need to build your bike for the winter, this frameset will ensure that you can quickly build up your bike.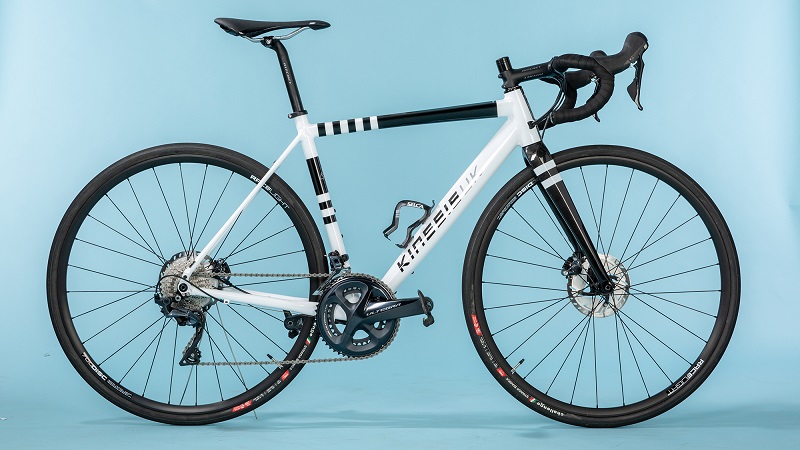 Ribble CGR AL– Sport: In terms of looks, robustness, and handling, this is the best bike for the winter. It looks great and performs well. It is also designed to absorb vibrations and is ideal for riding during the winter. You can choose from aluminum, steel, carbon, and titanium versions, ensuring you get the build that is ideal for you.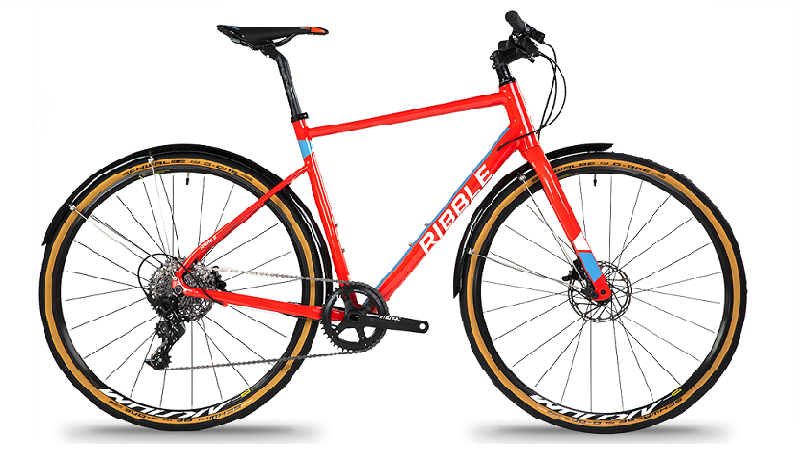 Triban RC 520 Disc Brake Road Bike: This winter bike has a frame that is ideally suited to riding comfortably. It also features mounts for fenders and has tubeless-ready tires. As such, there is no reason to worry about punctures, and you can ride all winter with peace of mind.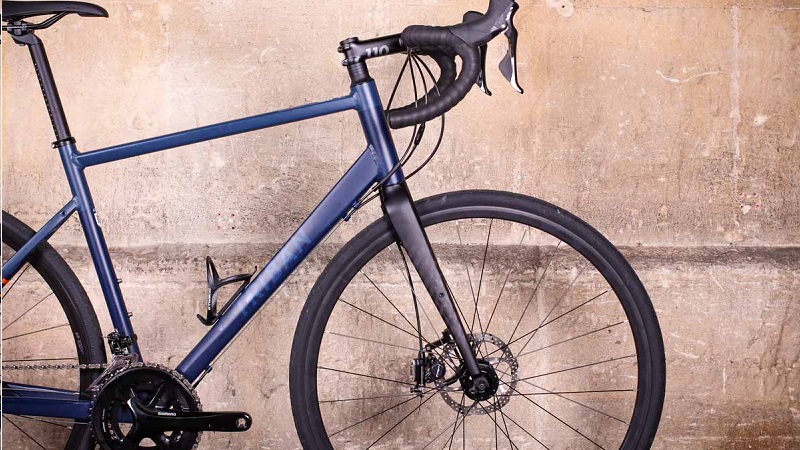 Cannondale Synapse Carbon Disc. For riders that still need to feel nimble during the winter, this is the bike for them. It has disc brakes that encourage secure stopping and has a light carbon frame that is safe and strong. There are also gender-specific models available such as a women's version with a saddle and narrower handlebars.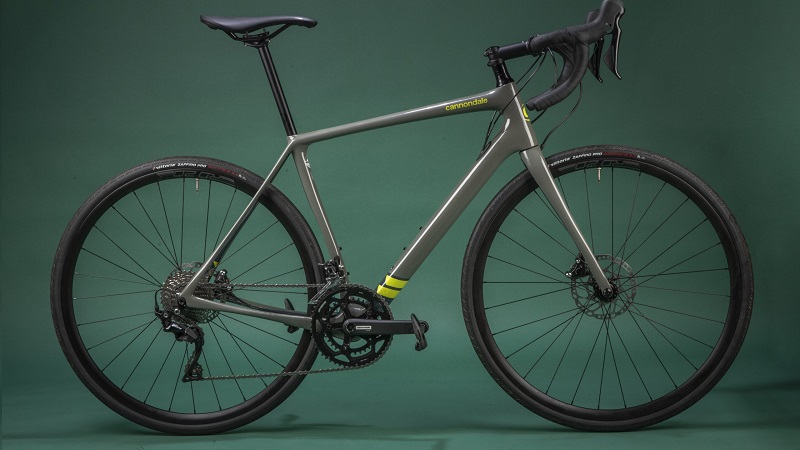 Cube Nuroad Race Fe Road Bike: This is a winter-ready bicycle that offers excellent value for your money and has excellent features. Carbon forks and an aluminum frame mean that you can easily ride out without getting tired.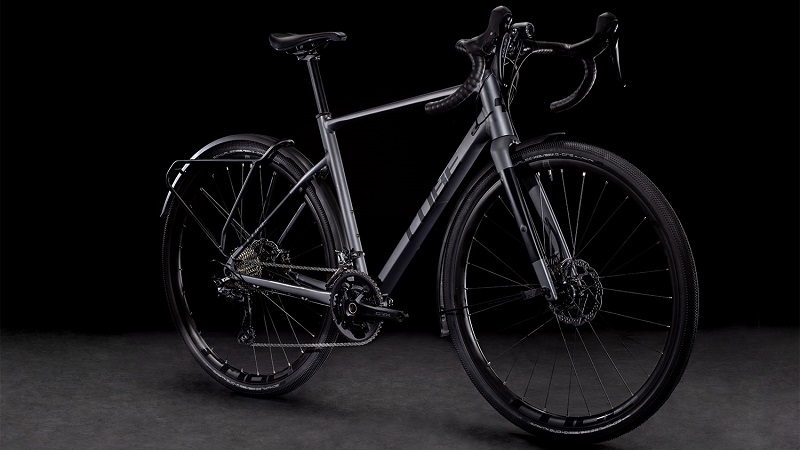 Ridley Fenix SLA Disc Road Bike: The drive train has ten gears but features a compact chainring and cassette to ensure that your riding up and down is made easy and efficient. You can easily add mudguards to your bike and upgrade it for the winter.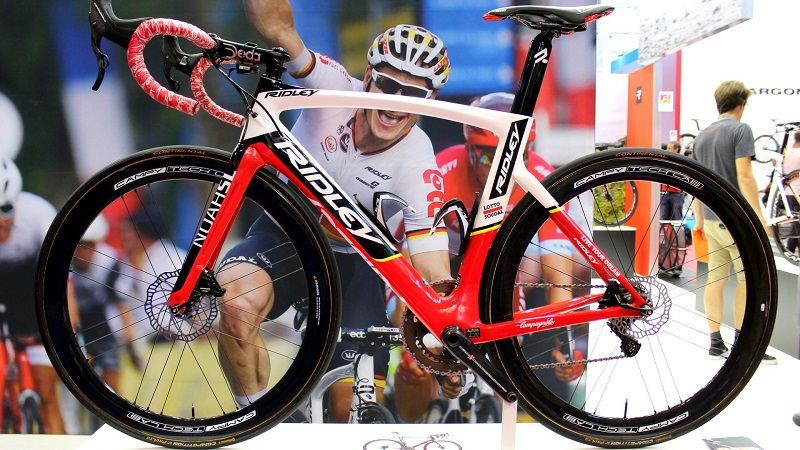 Snow Bicycle
A snow bicycle has explicitly been designed for riding on the snow. As such, it has better performance when it comes to braking. And can also give you excellent performance in wet conditions.
Even when you are on the ice and raining, the bicycle will keep you firmly on the trail and with a powerful grip. You are always in control when riding out on the ice, and the winter should not be reason enough to deter you from working out and enjoying the outdoors.
Winter Road Bike
A winter road bike is equipped with features that improve the road during the winter. When you are riding this bike, you will feel a difference in its handling, and you will also be in greater control.
The disc brakes are also mighty, and you will be able to come to a stop in a short time. You don't need to worry about skidding on the road when you have a winter road bike to make your outdoor experiences more enjoyable.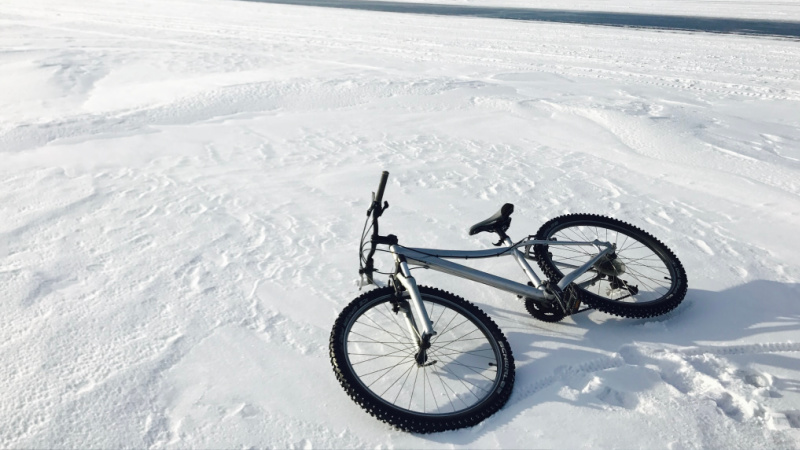 Winter Mountain Biking
Challenging trails during the winter require a bike that has several gears for these riding conditions. The adventure itself is exhilarating and will get you to overcome the current weather conditions to enjoy the experience that nature offers.
Winter mountain biking during the winter can also be a helpful workout and a means of staying fit and healthy. With a light and robust bike, you can quickly go for long distances and encounter all kinds of terrain.
Best Winter Bike
Without a doubt, the best winter bike is the Kinesis Tripster AT. It is robust and provides you additional protection thanks to mudguards that are longer than usual. They also have clearance for wide tires, which are ideal for the winter.
Additionally, this bike features points where you can easily bolt bottles, luggage, and additional bottles to take with you. The bike has a rugged build and gives you a responsive feel with tires that ensure that your ride is always comfortable.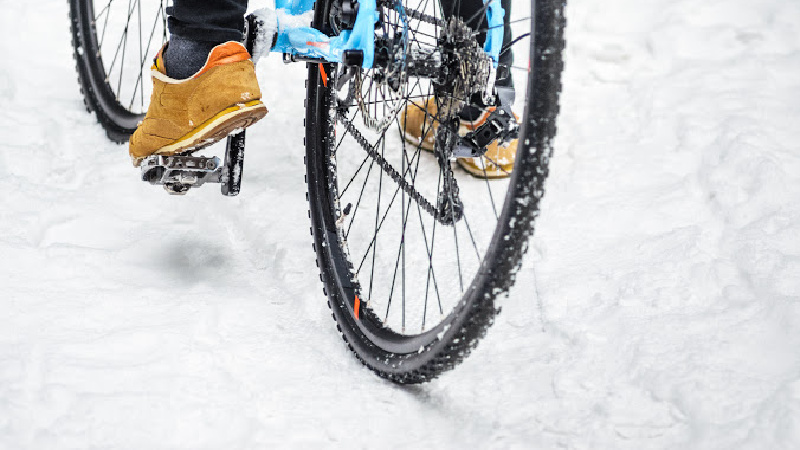 Winters are excellent times to take out your winter bike and experience a different kind of ride. In the cold, wet conditions, you need a bike that has been suitably built for the snow. Our review of winter bikes reveals the robust features that set the excellent bikes from the ordinary ones.
Hopefully, this review will reveal the kind of winter bikes you should look for and what features to always look for. Now, you do not have any excuse to avoid venturing out on your bike riding the winter, and you will have a different tale to give your friends when you meet.